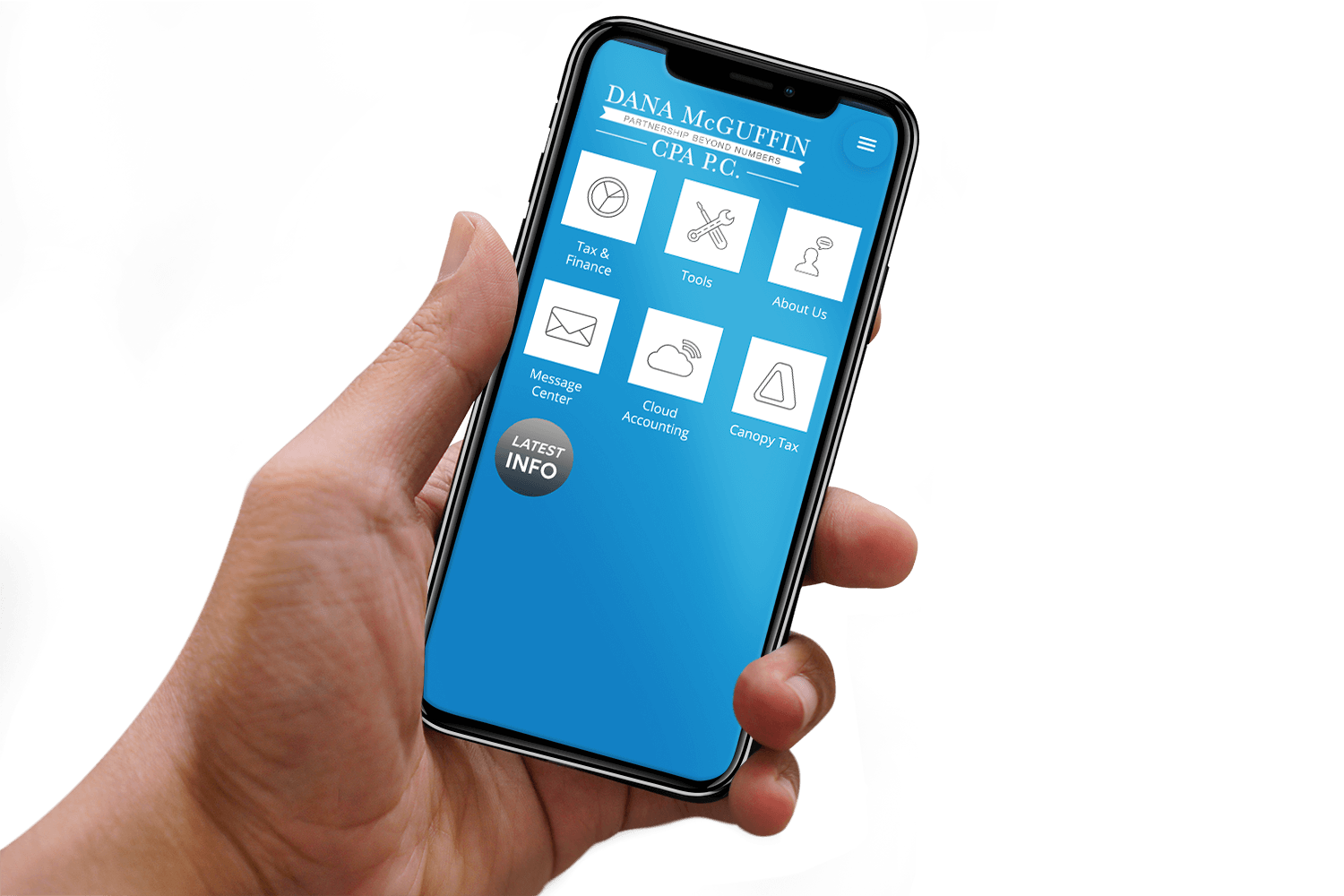 We understand that our clients are busy and need to be able to communicate with us on their own schedule.
Managing your finances can be a daunting task, but it doesn't have to be.
The McGuffin Accounting App is the perfect solution for you. With this app, you can easily communicate with us and stay up-to-date on what we need. You can also access helpful resources like videos, calculators, and how-tos right from your phone.
Additional Features:
Keep your receipts organized and accessible. Spend less time worrying about paperwork.
Easily find the information you need when filing taxes.
A mileage tracker to log business miles.
Videos to learn about changes in the law that could affect your taxes and understand how to use Quickbooks and Receipt Bank.
Set personal reminders.
An income manager section for their business income tracking.
And more...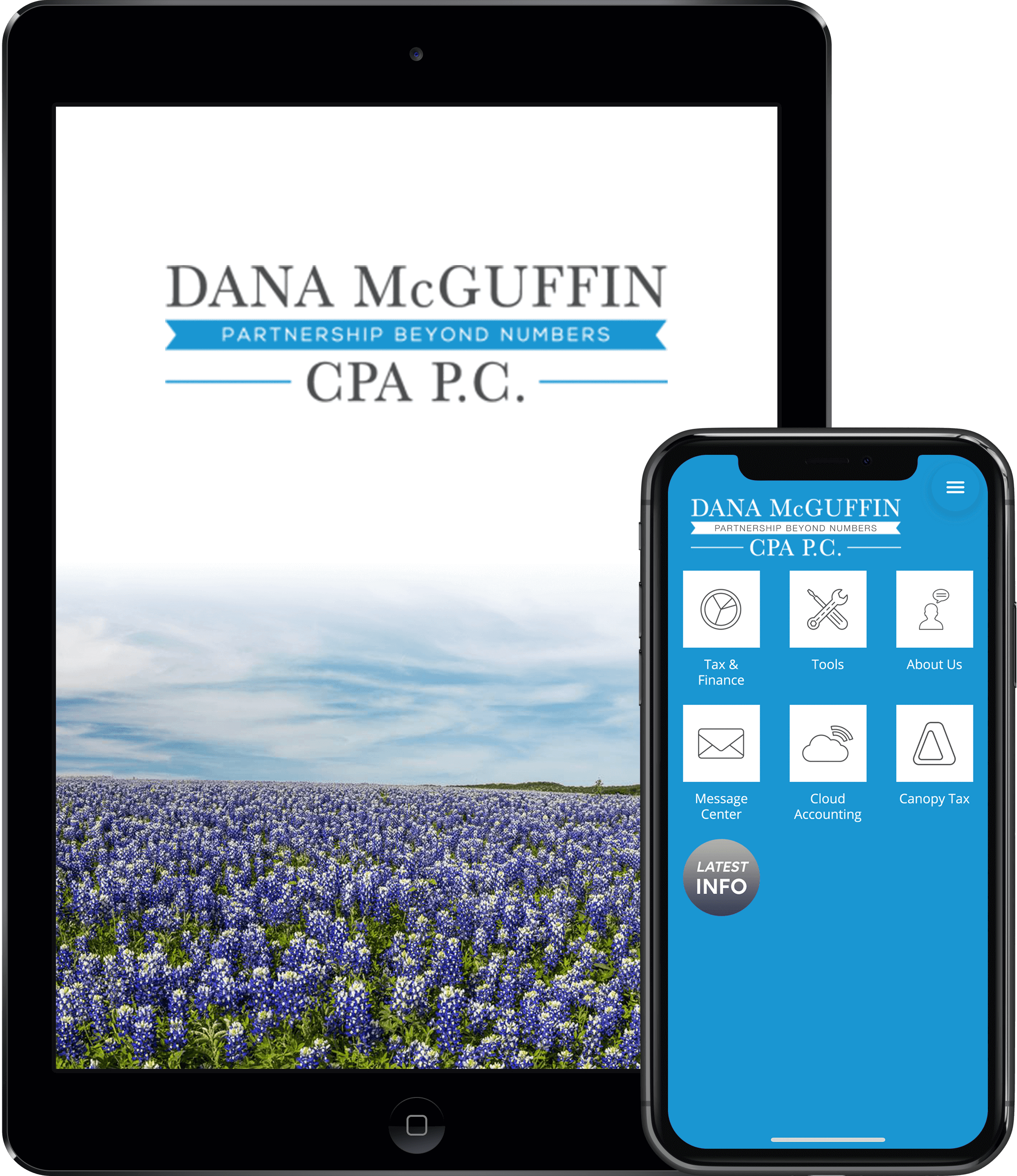 All things that can help you manage your business in one place. Instead of having multiple apps, you can use ours.
Please download our App on the following links, or by searching for "MyAccountants" in the App/Play Store on your phone, and when prompted, enter the access code: ZiLP23